07-03-2018, 05:35 AM
DarthXedonias
Transcendent Sith


Posts: 503
Likes Given: 172
Likes Received: 671 in 296 posts
Joined: Sep 2014
Reputation: 13
RE: Transcendent Sith Lord's 3.2 Journal- Chapter 2: Down the Rabbit hole
---
Well, quick update.

Ending up ending things with my girlfriend. Funny enough, I'm not really shaken up about it. I don't know, with the new business idea and the potential for my future I'm just so happy with those possibilities that its not easy to dampen my mood. Also, even though my girlfriend was sexually open there was still the fact that she said if we ever got married she would want to stop things like having threesomes, etc. I would like to add as well this time it wasn't even close to me pushing her away. It was pretty much in her court this time. I should add that we close to like a week ago because I was getting fed up with something but I simply laid down my boundaries and my expectations. With that I told her if she didn't respect them then I'm out of this relationship.

The main contention is that I noticed that when she didn't get what she wanted she would act like a brat. She would sometimes say things meant to hurt me, get all carried away with her emotions and then end the conversation for the day. Seems very woman like in behavior a lot of the time but especially if your a 19 year old female. Anyway, I really got tired of this because even though she would apologize for her behavior the next day this ended up becoming a weekly occurrence. So I laid down my rules and she seemed to control herself for a while but one week later it practically happens again except this time she uses the threat of breaking up to try and get what she wants.

In case you guys are wondering the main thing that kept on leading to these fights (more was like her getting worked up and me getting annoyed but trying to remain calm) was her wanting me to give her a baby. I kept on telling her that it wouldn't be the best time right now given how long it would be for me to move over their permanently (about a year or 2 after I finish my degree). I would actually want to be there during the first 2 years of my child's life not somewhere far away but she just kept on bringing it up weekly. To the point she even said that despite all that even if I weren't there the first couple of years she would still want the child. I'm starting to think if maybe she just wanted this child so badly , not only cause she loved me but also because she lost her first child in a miscarriage. Either way I wasn't agreeing to this at the moment , even though I told her I might contemplate it more given my financial idea would guarantee they would be taken care of.

Anyway, the bratty attitude came out and she used the whole "Why don't we just break up then since you care more about your plans than my happiness" which I think obviously was a veiled threat to make me give in. It had the opposite effect as you can imagine. I said my peace and then blocked her on Viber and most other things except I forgot about Facebook. She was able to contact me there where it lasted a bit longer but it was more of the trying to shame me or make me feel guilty for not giving into her thing. After that I said my peace and just deleted/blocked her on there as well. I had told her I might contact her in a week so we can just remain friends but I'm seriously rethinking that. That all happened minutes ago.

Like I said, I'm not really all broken up about it as I thought. It does open new opportunities for me to have more variety in how I achieve my business venture. As it is now, after I finish my degree I can either (1) keep working here while investing in it, (2) Teach English in South Korea and SEA in general while investing in it, or (3) If DMSI final works like its suppose to do my original idea of getting into acting by becoming a sex symbol as it where with the help of DMSI, and make even more contributions towards my business venture. Also, I guess I just see it as for the best that this happened since I couldn't imagine being married to somewhat who acts all bratty when they don't get their way. I don't get the idea in having that attitude especially in a country like the Philippines where the guy can just up and leave with no financial repercussions like if he were married in the states. Seems really short term thinking in my opinion (or no thinking at all).

Either way, I'm not really sad at all really. I have so much stuff to look forward to in the coming years that this just seems like a bump in the road. I will admit it might be because I've gotten better at cutting people out of my life over the years that I know weren't good for me and can do it on a seconds notice. Granted before there usually at least use to be some kind of pain for a couple of days but now none whatsoever. I think that might be because 3.2 cleared up some past traumas I might have had. Its like, well its over with and no point in being sad or unhappy. Some things just don't end well and you might as well just move on with your life. I think as it was said in gone with the wind, "When one door closes, another one opens". I feel like that might be how I see things at the moment and there's a new found kind of optimism in me now for when things go wrong.

Anyway, that's all for now. I have too many potential opportunities in the future to be unhappy at the moment.
---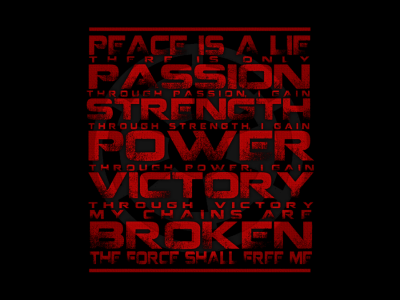 07-12-2018, 08:26 PM
DarthXedonias
Transcendent Sith


Posts: 503
Likes Given: 172
Likes Received: 671 in 296 posts
Joined: Sep 2014
Reputation: 13
RE: Transcendent Sith Lord's 3.2 Journal- Chapter 2: Down the Rabbit hole
---
Well, thought I should update since I haven't for a while and I have come to a decision about something very important.

Well, on the DMSI front nothing much happening. I'm still getting the this feeling that every time I see an attractive woman (and I've seen a few while I've been back working at the theater) there's something within me that comes up and artificially limits/denies the attraction that is there. This totally keeps the sniper from firing which I have felt come close to firing off a few times but every time this underlying program comes up to totally destroy any chance of the aura actually working. At this point I do feel like the only thing that's going to help me is when 3.3 comes out and this loophole is closed. Granted I have time to spare before I put my other plans in motion. I found out that two of the Hispanic girls who work there when I was there last time are still working there. I think they will be prime targets for when 3.3 (or possibly DMSI final) come out. Though I was right when I probably thought 3.2 would be the one where I finally execute (though in a round about fashion) I feel like 3.3 will probably be the one where it won't matter if the woman is Local or foreign, as long as I'm attracted to her she will get sniped. That is unless my mind finds out some other clever way to execute the script but not achieve the results. Though I doubt that there will be many ways after this to execute the script without achieving the design goals.

With all that said I did come to an important decision based on something that happened today. I decided that after i get my degree I'm going to just teach English in Korea or another Asian country. I've figured that with the amount of money you can saved in Korea (between 15-20K USD per year) I could just be there to better live in a culture to my liking and save money for my business plan at the same time. I don't know, after I've gotten back I've been wanting more and more to get back to Asia as soon as possible. Was so nice to experience a culture that values hard work but where you are expected to have manners. Can't say I'm surprised all that much by this. Pretty much 80% of my friends when I was younger were immigrants from Asia. I seem to just get along with them much better. With that said though I have decided also that the only thing that would keep me in the US after I get my degree is if DMSI final was out, I went to some acting/voice acting auditions, and got chosen for them. If DMSI could make me attractive enough that I got my foot solidly into the acting career path then I would probably consider staying for a few years until I definitely was economically independent.

Now the thing that happened today that made me decide this was something in relation to the whole #metoo stuff going on right now. No, I didn't get accused of sexual assault or rape. It was nothing as serious as that but I did get into a discussion and it is appalling to me how many local woman I'm running into these days that share these views. Basically a co-worker came up to me and we started discussing the recent interview Henry Cavill gave. I would recommend on reading the whole thing so you can get an good idea. Essentially, he said he was afraid of dating at the moment and flirting with women due to how often sexual misconduct accusations were being thrown around. Apparently, he got a lot of flack for even saying that for some odd reason. Apparently, my female co-worker thought he was an asshole for saying such things. When I tried to reason with her why such men might feel that way she refused to hear any of it.

She tried to say that he was saying women should just shut up about when something happens to them. I asked her , "where did he say that? " (because he didn't say anything like that in his interview) she literally stopped, thought for a moment (I'm assuming she was coming up with some half ass excuse) then said, "Well, you just need to read between the lines of what he is saying". Basically "I can read minds and know exactly what he was thinking when he said that". Its amazing when someone gives even a criticism or concern about something today people just go off especially when it concerns this topic. Either way she seems to believe the farie tale of everyone in that #Metoo movement are righteous people and women would never lie about such things.

-snort- I'm no idiot, I've seen women lie about such things and suffer no consequences (seen it while I was in the Navy as well). Either way I'm running into more and more people who think like this regarding this issue. Therefore, not really interested in staying in this country much longer after I get my degree. I can't really stand the constant SJW/extreme feminist stuff I have to deal with all the time. Lucky for me, most of Asia, especially the Philippines, has a zero tolerance policy regarding such things. Therefore, I think I will just enjoy my life to the fullest and teach English in Asia. When thinking about it more I'm kind of not surprised that I have a fear of local women to a degree considering i see this on a daily basis (to give an Idea for those that don't know I live in California Near San Francisco).

Either way, kind of glad I came to this decision. Just makes my plan all that more clear. Also, who knows? Maybe I will be in Asia and get into acting over there even though it might be harder. If DMSI works as promised I think it might just work out fine.
---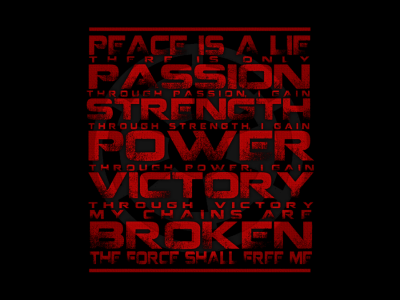 User(s) browsing this thread:
2 Guest(s)
Return to Top
Return to Content